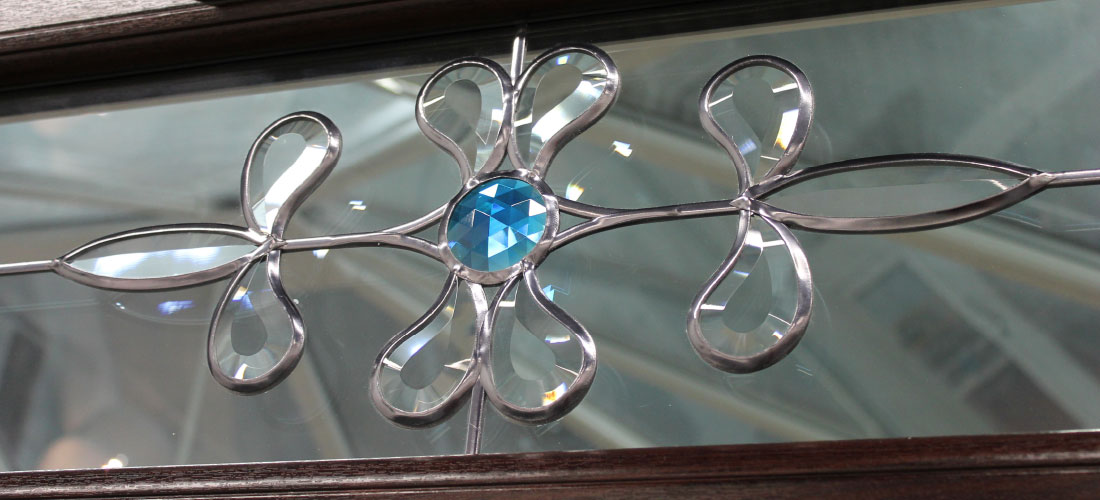 Decorative Glass
Our Overlay Stained Glass products combine glass, multi-layered polyester films, jewels and bevels into a product that looks like stained glass but has all of the strength and resilience of a piece of modern safety glass. The resulting art glass can then be installed into any double or triple glazed window system as well as into any traditional wooden framed window. 
We can design overlay stained glass to suit your needs.  Customers can choose from a large selection of designs or we can work with you to create a design that's unique to you. The list of applications for Overlay Stained Glass is huge and we can work to  a solution to fit any application you can think of.
Download Our Decorative Glass Options Brochure
Process Work
We are able to manufacture polished edges on most of our products depending on thickness,  We can also supply beveled edges, cut outs and drilled holes.  As well as this we can cut shapes from templates.